Are you looking for a smarter way to work? Do you need an efficient, simple job management software?
ServiceM8 is a field service management app which empowers small business to thrive.
It combines best-in-class technology, the power of the cloud, and smart job management systems and processes. With powerful communication, job dispatch, quoting and invoicing capability, and real-time visibility on job status and staff location in the field, ServiceM8 streamlines the way trades and services businesses get work, complete work, and get paid.
Let MUBS show you how we can take your job management to the next level with a FREE 14 day trial.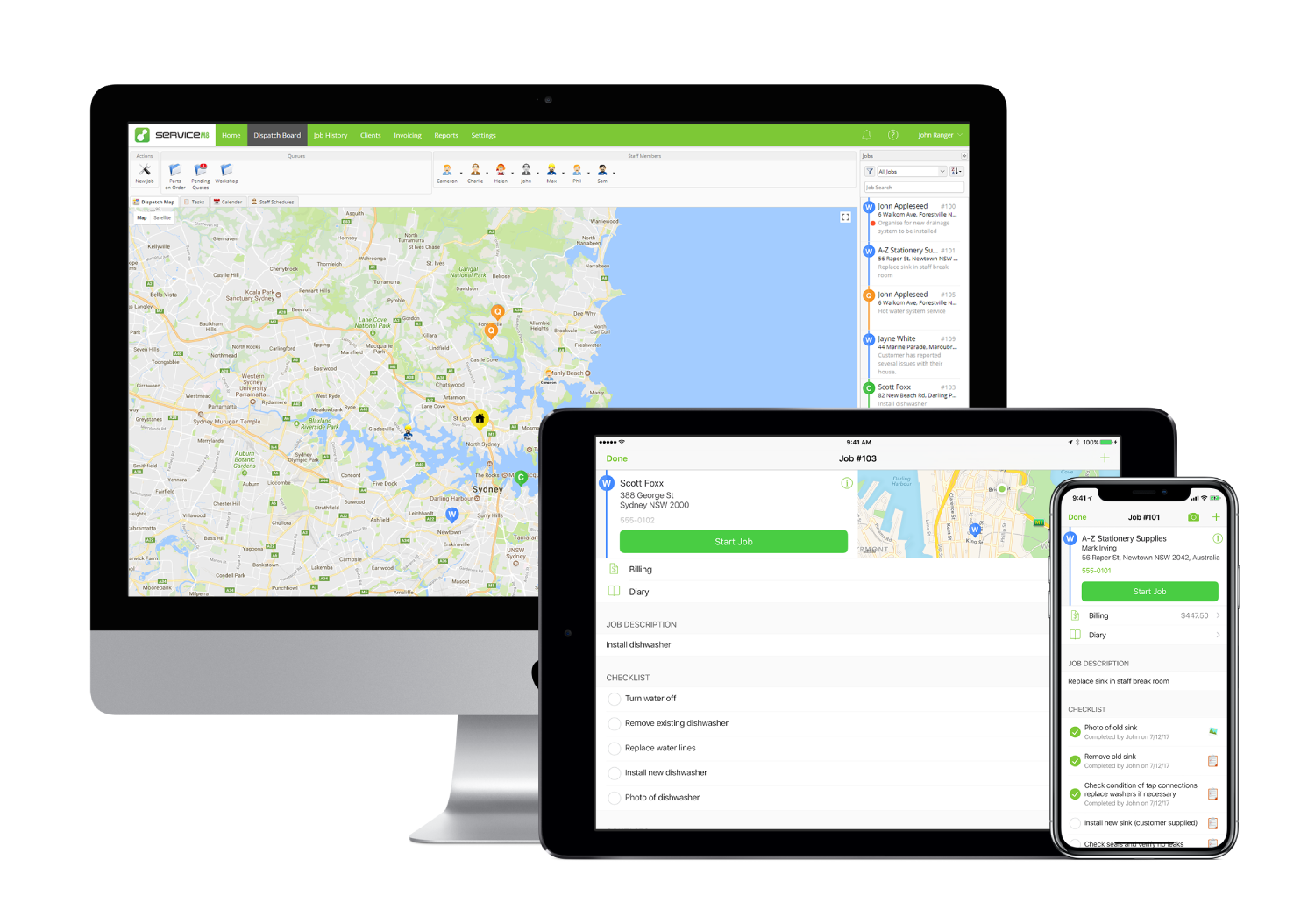 Free 14 Day Trial
As a ServiceM8 Implementation Partner we are able to set you up with a free 14 day trial of ServiceM8 to demonstrate how it can benefit your business.
Consultation
We offer a free 1 hour consultation and demonstration.
Training & Support
MUBS are here to support you, by phone, email a. even screen sharing. Receive training by our experts in ServiceMS and the integration with your accounting software.
Setup & Conversion
Our experts can setup your new management system in full for a fixed fee, contact us for a customised quote.