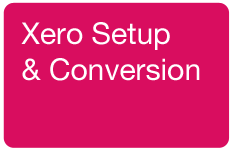 Xero setup or conversion – delivered seamlessly and at a great value fixed fee
Whether you are a business owner wanting to convert to Xero, an accountant with clients who need converting or a startup business wanting Xero Setup, we're a Xero Certified Advisor delivering a complete setup and conversion service.
We'll take your historical data (from MYOB, for example) if required and convert you – complete with Xero Add-ons – seamlessly. Or set you up from nothing if you're a startup business.
If the burden of your bookkeeping is too heavy to bear, we can lighten the load.
Whichever plan you choose, Xero is part of the package. You'll have all the data you need, whenever you need it, giving you greater knowledge and power to make better business decisions. And better business decisions add up to greater profitability.
Automated, streamlined. And just a whole lot easier.
CLIENTS SAY…
Our initial investment of a few hours of your time and expertise to move us to Xero has saved us hundreds over the next financial period
Mitch and his team were easy to communicate with, always ready to tackle problems and quick to resolve them
The transition to Xero and the Add-on Simple Salon was way beyond my expectations
With MUBS, we're confident our clients are getting the best possible start to their Xero accounting journeys
Working with Mitch and MUBS has been one of the smartest decisions I have made.