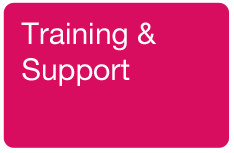 Xero training and support that meets your needs.
We're fully Xero certified and have completed numerous Xero conversions, setups and training sessions so there are not many issues we've not faced and resolved. Contact us for customised Xero training services, at your place or via Skype.
Xero For Beginners
Complete Xero training for beginners
The A-to-Z of Xero
Customisation & Setup
Invoicing & Payments
Reports & more!
Do More With Xero
Increase understanding & proficiency
Learn the latest features
Go deeper with existing features
Learn Xero best-practice
Customise it to your business
Troubleshooting
Things not working 100% right?
Get to the bottom of any issues
Data import & clean up
Help with add-on integration
Report setup & customisation
Xero Helpdesk
Get the answers you need when you need them
Phone & email support
Troubleshooting
Remote support via TeamViewer
Hourly rate or retainer option
Accountant?
Ask us about the specialised Xero training and support options we can offer to your clients. We can:
Take the time and hassle out of setting up and training your clients on Xero
Teach them how to become proficient and confident with Xero
Allow you to focus more on giving great advice – knowing that Xero is in good shape!
Phone Mitch on 0481 159 059 for more details or send us a message.