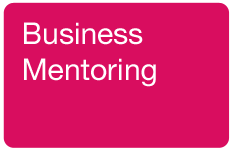 For sharp business insight and support from a practised successful business owner.
For small business owners, the support and practical involvement of an experienced business expert is critical. Someone who is outside of your usual support network, but very much in the know.
You may need a solution to a very specific problem or have an idea that needs progressing. Or a mentor to guide you on your way.
Contact Mitch Uzelac now and benefit from his 40+ years first-hand experience of running and growing successful businesses.
CLIENTS SAY…
Our initial investment of a few hours of your time and expertise to move us to Xero has saved us hundreds over the next financial period
Mitch and his team were easy to communicate with, always ready to tackle problems and quick to resolve them
The transition to Xero and the Add-on Simple Salon was way beyond my expectations
With MUBS, we're confident our clients are getting the best possible start to their Xero accounting journeys
Working with Mitch and MUBS has been one of the smartest decisions I have made.