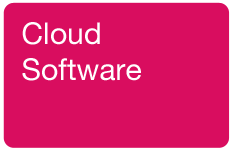 All aspects of your business can be managed by Cloud software. We're Cloud software specialists so ask us how.
Whatever business you're in, whatever aspect of it needs managing, there are more than 500 Xero Add-ons to choose from. We'll analyse your needs and advise on the solution that works for your business. And if you're not yet on Xero, we can switch you or set you up.
Our process:
Free initial consultation (book it now)
Further analysis (if required)
Create implementation plan and budget
Setup and configuration
Training
Ongoing support
Cloud software we recommend:

Receipt Bank
Convert those annoying bits of paper – receipts and invoices – into data you can use!
CLIENTS SAY…
Our initial investment of a few hours of your time and expertise to move us to Xero has saved us hundreds over the next financial period
Mitch and his team were easy to communicate with, always ready to tackle problems and quick to resolve them
The transition to Xero and the Add-on Simple Salon was way beyond my expectations
With MUBS, we're confident our clients are getting the best possible start to their Xero accounting journeys
Working with Mitch and MUBS has been one of the smartest decisions I have made.