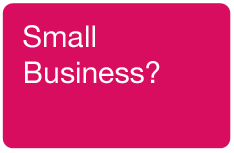 Many small business owners are fed up with their existing bookkeeper or accountant. Any of these sound familiar?
You can never get hold of them when you need them
You get billed for every phone call
Their advice leaves you feeling short-changed
They're just not proactive
Your accounting software is archaic and ugly
Instead, you want someone you can trust and believe in, who understands your pain, speaks your language, adds value and keeps things simple. This is where we come in.
How we can help
Automating your admin processes using Cloud software
Systematically removing pain and inefficiency from your business
Giving you access to your software / systems anywhere, anytime
Helping you understand your financials in clear and simple terms
Providing accountability, support and coaching
Getting you set up on Xero accounting and payroll software
Call or email Mitch now on 0481 159 059 for a no obligation chat about your situation.
CLIENTS SAY…
Our initial investment of a few hours of your time and expertise to move us to Xero has saved us hundreds over the next financial period
Mitch and his team were easy to communicate with, always ready to tackle problems and quick to resolve them
The transition to Xero and the Add-on Simple Salon was way beyond my expectations
With MUBS, we're confident our clients are getting the best possible start to their Xero accounting journeys
Working with Mitch and MUBS has been one of the smartest decisions I have made.